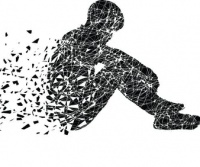 Category: Mental Health Suicide Awareness
Date: 26 Mar 2020
Created By : Jeans-Vicky
Every parent knows that the teenage years come with ups and down changing body chemistry, overwhelming questions about personal identity, mood swings that can change in a matter of seconds. However, for an increasing number of adolescents, the moodiness means something more. According to a June 2018 study by The Center for Disease Control, 41% of high school girls and 33% of all high school students reported feeling sad and hopeless. In addition, UCLA recently reported that the rate of teens experiencing at least one depressive episode has risen 60%.
In other words, teen depression is no longer a rare occurrence. It's taking hold of the lives of more and more teenagers from every background, every race, every social and economic sector.
You may have noticed your teen withdrawing from family activities and spending more time alone in their rooms. Perhaps their grades are dropping, or they don't seem interested in friends and activities that used to light them up. They might seem listless and low-energy or frequently express themselves in a way that reveals low self-esteem. Perhaps you've caught them self-medicating with alcohol or drugs. They may even have threatened or attempted to run away, or kill themselves.